Security Technical Implementation Guide (STIG) for MySQL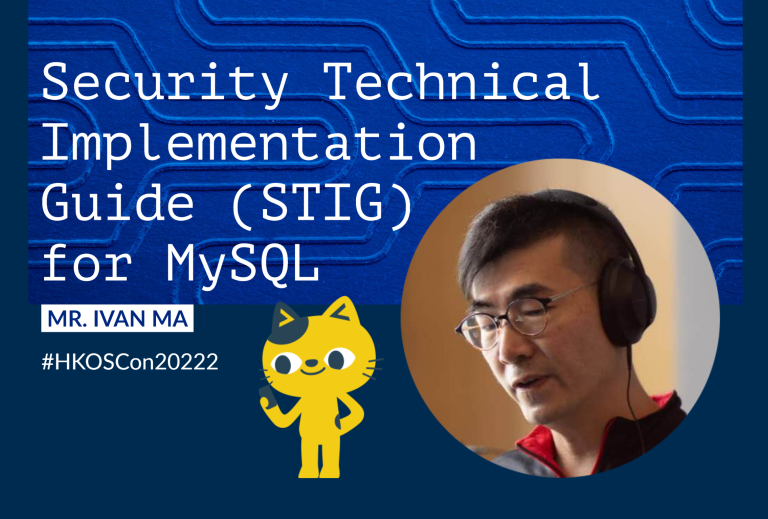 Time: 16:00 – 16:30
Language: English
The Department of Defense (DoD) approves and publishes the Security Technical Implementation Guide (STIG) for MySQL. We will share and demo the tools – STIG viewer together with MySQL Security Details in the session.
---
About the Speaker
Mr. Ivan Ma / Oracle / MySQL
Ivan Ma has over 20+ years with IT technologies around Databases, Infrastructure and projects development. He is leading the Hong Kong MySQL User Group. His career starts as developer from IBM TSO, S/36, AS/400, COBOL, RPG and as Consultant/Principal Solution Architect in Sybase for over 10 years. He joined Oracle from the Sun Microsystems acquisition and now he is working in MySQL Team as Principal Solutions Engineer.