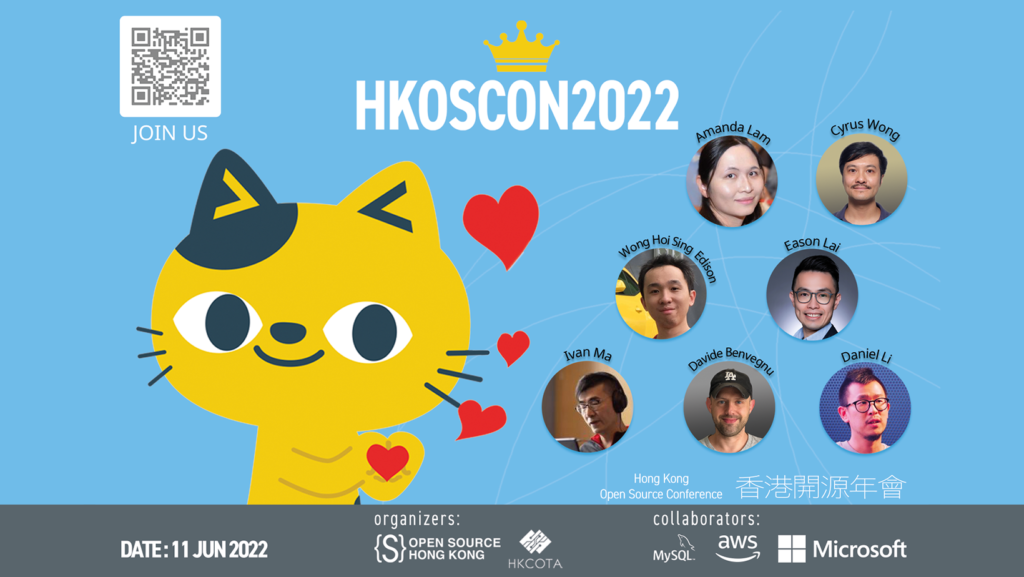 Gather & Share, We Have the Power
Hong Kong Open Source Conference 2022 – The 10th Anniversary
The year 2022 marks the 10th anniversary of HKOSCon. To promote the open source culture and close the distance between developers around the world, we keep organizing talks and workshops on Jun 11. We sincerely invite you to take part in the event.
Highlight: Age of Automation
AI has become an integral part of our daily life, HKOSCon 2022 has picked several related sharing/workshops to answer the trend. The representative of AWS will tell us the story of AWS Textract Grader – a groundbreaking automated student grading solution to liberate teachers from the tedious grading work.
We will also showcase the Exploratory Data Analysis – data extraction and analysis on Python for machine learning. Finally, our friends from AlviStack will demonstrate the deployment of Kubernetes to orchestrate deployed servers for efficiency and stability enhancement of the service environment.
How to build an automatic grading solution for handwriting assessment with Amazon Textract and processing result with Amazon SageMaker Studio Lab
Mr. Cyrus Wong
Time: 14:30 – 15:00
Language: Canatonese
AlviStack – Hong Kong Based Kubernetes Distribution
Mr. Edison Wong Hoi Sing
Time: 10:15 – 11:15
Language: English
Highlight: Data Security
In the digital age, data security plays a key role in safeguarding our cyber activity and identity. The speakers from MySQL will demonstrate the application of STIG Viewer for MySQL and selected tools that fulfill the STIG for MySQL approved by the Department of Defense (DOD). In addition, we also invited experts to utilize the free resources on GitHub and Datree to maximize the security level of your open source for free!
Security Technical Implementation Guide (STIG) for MySQL
Mr. Ivan Ma
Time: 16:00 – 16:30
Language: English
Highlight: Others
Other selected talks include the showcase of Home Assistant automated smart home build-up with Raspberry Pi, and the building of internal Independent Developer Platform (IDF) with Cloud Development Kit of Terraform (CDKTF) and TypeScript for your projects.
Event tickets are now available on Eventbrite. Check our webpage and social media for speech topics in detail and the speaker's biography.